Verzorgd groen geeft rust en sfeer aan de omgeving. Door middel van de juiste kennis omtrent snoeitijdsstip, maaitechnieken, bemesting, … trachten we een tuin of groendomein zo onderhoudsvriendelijk mogelijk te beheren. Zowel voor periodiek, als éénmalig onderhoud bekijken we samen met u alle mogelijkheden. Snoeiwerken, onderhoud van gazons, onkruidbeheersing,… we zijn uitgerust voor al deze klussen met kwalitatief materiaal!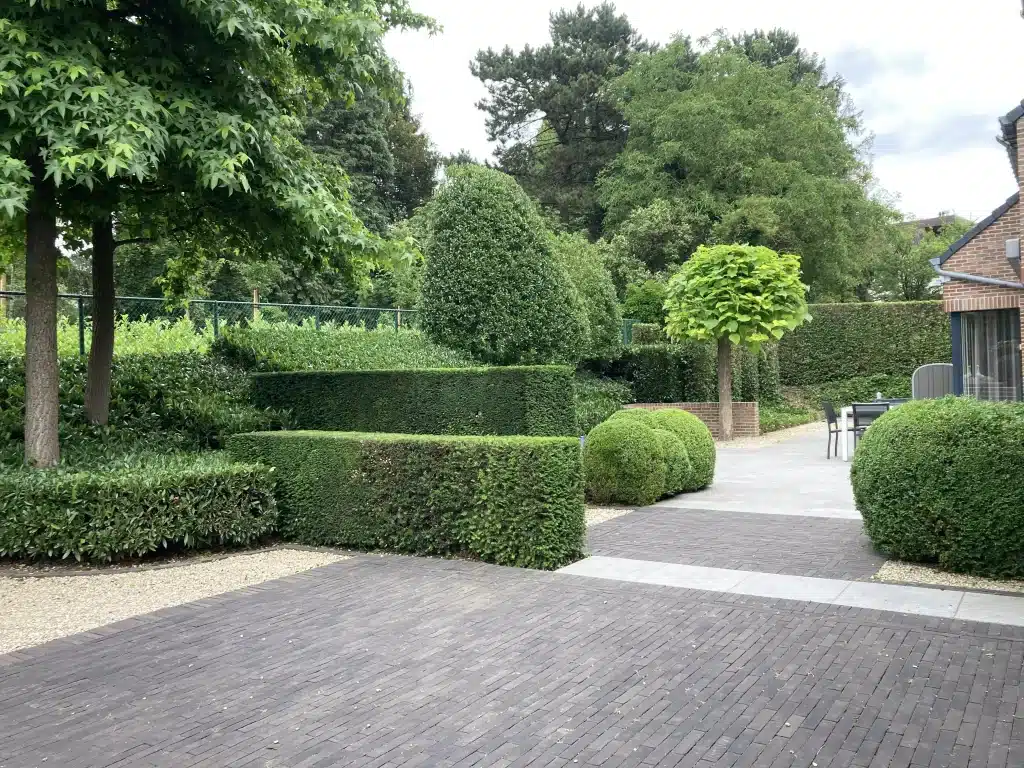 We staan er in de streek om bekend strak en net snoeiwerk af te leveren. Onze jaarlijks terugkerende vaste klanten die mee groeide met ons bedrijf zijn hier het bewijs van. Ons team staat elk jaar te springen om na de aanleg zich enkele maanden te kunnen storten op de snoei. Alles wordt met de juiste kennis en materialen strak gezet. Voor snoeiwerken maakt u best tijdig een afspraak (snoeien einde juni is reeds een afspraak maken eind maart).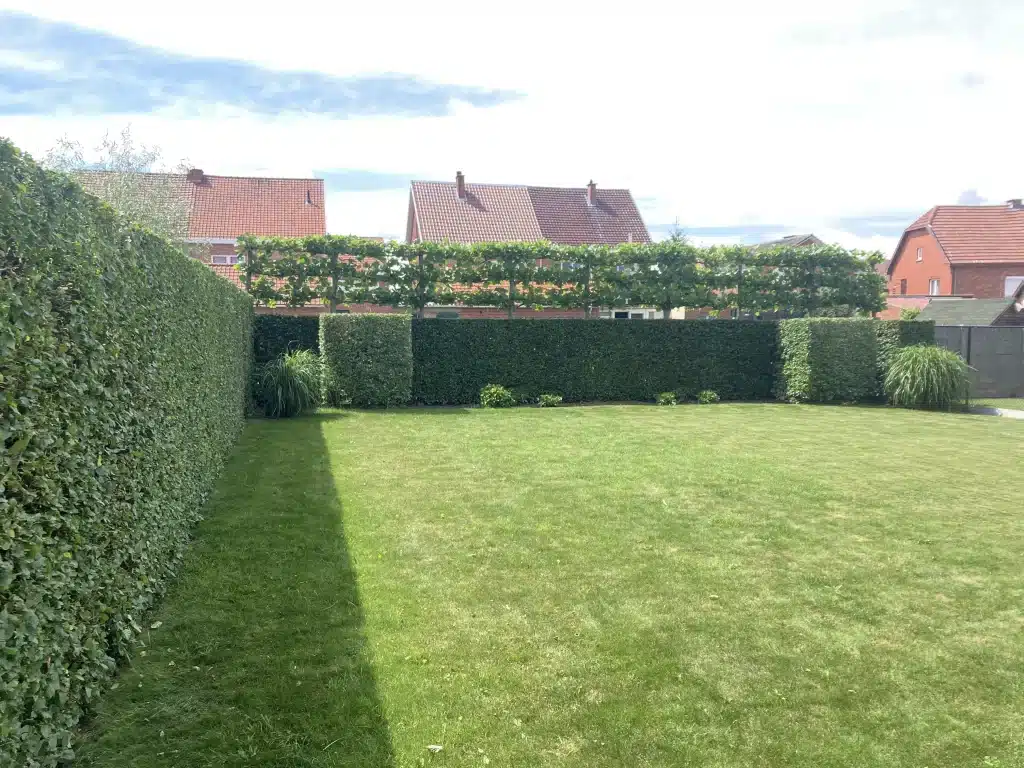 Gazons bestaan er in alle maten en vormen. Siergazon, grindgazon, klimaatrobuust, bloemenweide, … Ieder gazon heeft zijn eigen uitstraling en dus ook zijn eigen onderhoud. Waar de ene veel bemesting nodig heeft, heeft de andere net verarming nodig. We beschikken over een ton aan kennis en materiaal om uw grasmat of kleurrijke grassenzee nog extra te laten schitteren. Hierbij streven we altijd naar een minimum aan chemische en een maximum aan natuurlijke oplossingen.
We houden maandelijks graag enkele plaatsjes vrij voor het totaal onderhoud van je tuin. Bladval verwijderen, voorjaars- naajaarssoei, wieden, … Een "tot in de puntjes aangelegde tuin" vraagt vaak om de juiste kennis bij het onderhoud hiervan. Iedere plant heeft zijn handleiding. Wij beschikken over de juiste kennis voor het vitaal houden van uw klein paradijs.
Ontvang een gratis offerte!